New Space. A new future in space exploration
Join us for 'New Space' as we celebrate CIT Innovation Week.
This is a free event, open to all. No booking is required but please note that spaces are allocated on a first come, first served basis.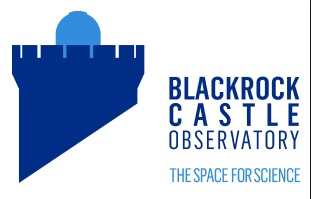 Have your photo taken professionally in our simulated new spaceenvironment using green screen technology. Enjoy a specifically scripted planetarium show feature future new space missions to the moon, mars and current expeditions to the international space station. Learn about the innovation behind the renovation of the landmark of the castle in guided tours and talk about opportunities for enterprise, education and society that new space will bring in a talk with Dr.Niall Smith CIT head of research and head of Blackrock castle observatory.
Tours to the Observatory Tower will demonstrate the innovation behind the renovation of the landmark of Cork's inner harbour. Watch our journey through a slideshow of the build that will demonstrate the reimagining and restoration of Blackrock Castle from derelict site to today's award-winning science and research centre.
Join Dr. Niall Smith, CIT Head of Research and Head of Blackrock Castle Observatory for an inspirational talk on New Space.

The global space industry is currently worth €300 billion annually and this is set to rise to €1.1 trillion by 2040. Much of the growth in the activity will be fueled by the appearance of new private enterprises who have a commercial objective for being involved. Smaller satellites, customised builds, greater satellite interconnectivity and more potent global coverage will affect almost every aspect of what we do on the Earth today. And at the same time we will see a return to the Moon and the first forays onto Mars. All of the new activity presents opportunities for almost every Irish sector, from precision farming and space-based internet-of-things to smarter cities, smarter government and a more interconnected world irrespective of where you are.

This talk will explore the opportunities for enterprise, education and society that New Space will bring. It will examine why comparator countries like New Zealand are developing space ports and new satellite technologies, and consider what the roadmap for Ireland should look like if we are to benefit from the upcoming step-change in space activity
Event Information:

Dates: Wednesday 7th March, 2018
Time 3pm - 6pm
Venue: CIT Blackrock Castle Observatory , Castle Road, Blackrock