Dragons Den
The Dragons Den competition is easy to enter. You must simply pitch your idea to a panel, without the aid of a PowerPoint within a 5 minute time limit. This competition will bring you a step closer in implementing your idea on the market. There is a total prize fund of €500 for this competition.
Dragons Den winner 2016: Emillie O' Mahony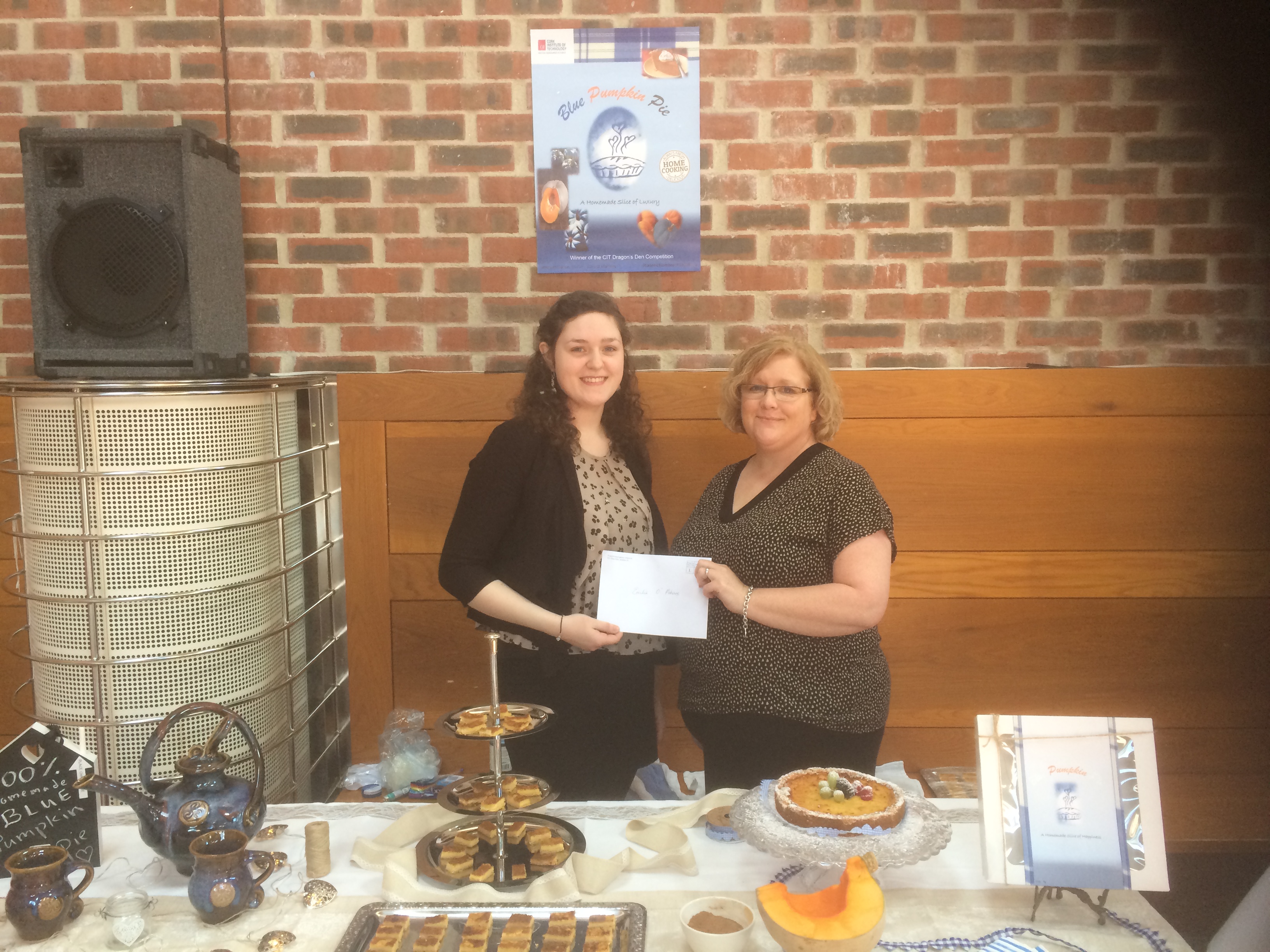 Emilie's product is a pumpkin pie which is made by hand from a secret family recipe that has been developed over the last 20 years.
Dragons Den 2015 winner: Bernadette Palmer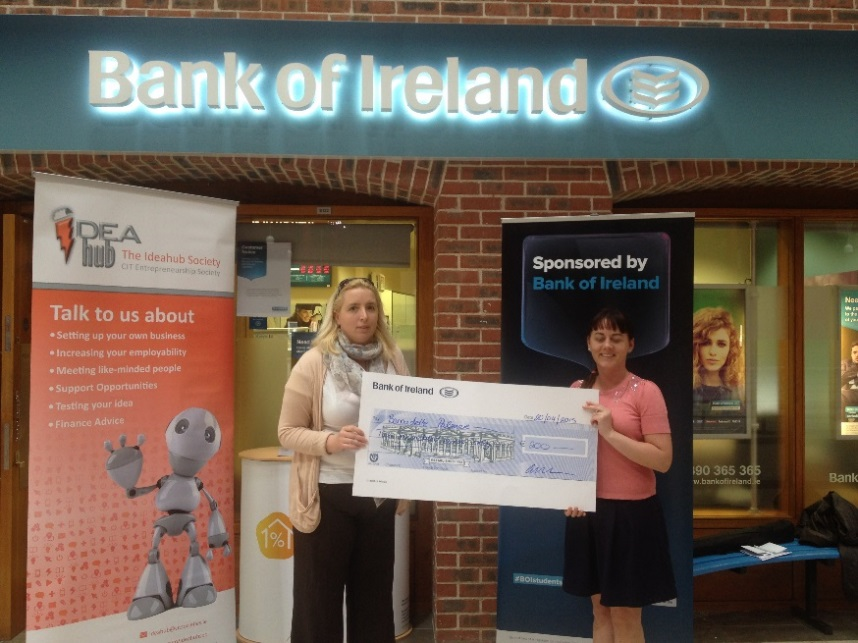 Bernadette had a universal shopping membership card which can be tracked by an app. This idea is innovative as it takes away the inconvenience of consumers having different club cards for different retailers.