Innovation Week Activities 2017
As part of Innovation week a series of talks and events were held, a wide range of topics and areas surrounding innovation included:
Majella O'Neill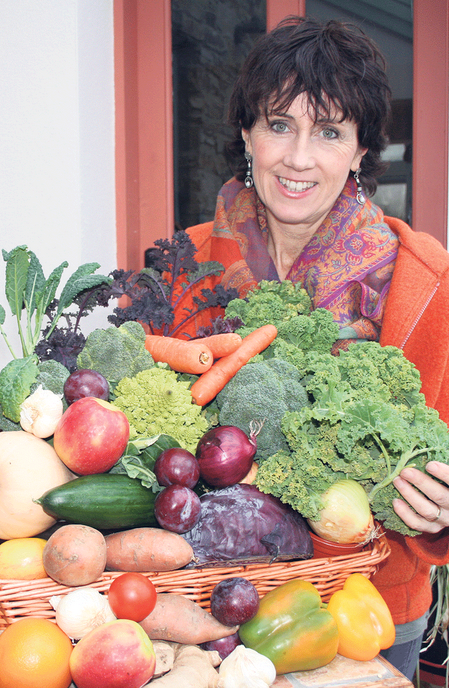 West cork nutritionist, Majella O'Neill held a talk in the tourism building entitled "Let Food be your Medicine" in the Cork Institute of Technology on Tuesday the 7th of March as part of CIT's Innovation Week.
Ever since completing her degree in Nutrition, Majella O'Neill has had an avid interest in nutrition and how a diet can not only improve your overall health and wellbeing but also affect your mood.
Majella believes that certain processed foods have a direct link to such mental health issues as anxiety and depression. Majella addressed the students and staff of CIT on how to properly nourish themselves in order to face the challenges of life and inform them on healthy eating habits that will prove beneficial to them, not only in the short term but will also benefit their long term health and help prevent illness later in life.
Majella comes from an agricultural background and has had the opportunity to be around organic food all her life. She believes that too many adulterants are being put into modern food to serve such purposes as improving shelf life or to appear more visually appealing.
Majella feels that dieting should not be a punishment but as a way of being kind to ourselves and preparing delicious food that nourishes us. The biggest challenge, she says, is making that switch in our minds. Overall the event was a great success with a turnout of over a hundred people.
Dave O'Farrell – Owner of 12 tables restaurant.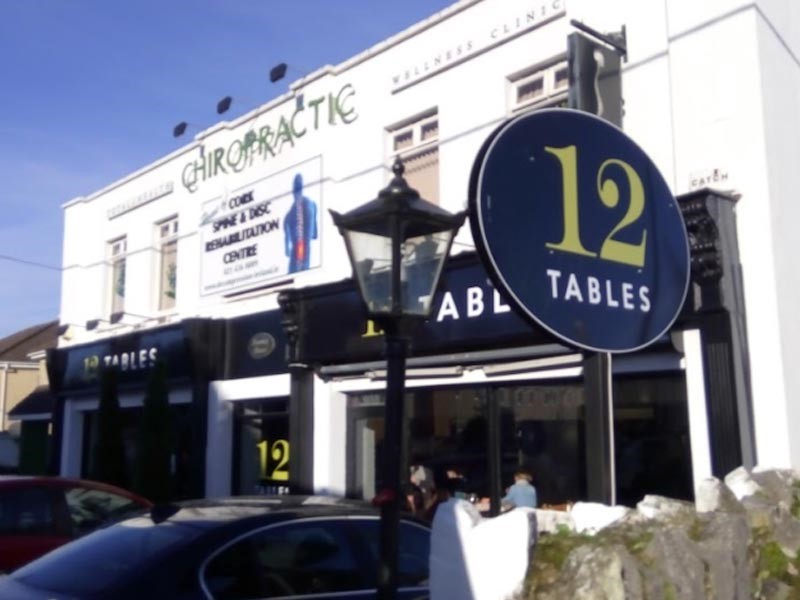 Dave O'Farrell, owner of the 12 Tables Restaurant will held a talk in CIT's Tourism building from 2pm until 3pm on Monday 6th March as Part of CIT's weeklong event; Innovation Week. Dave shared insights into innovation and sharing his personal experiences and entrepreneurial journey into becoming the successful restaurateur he is today.
Stephen Ryan – Digital Marketing Seminar
As part of Cork Institute of Technology's Innovation Week, Stephen Ryan, head of marketing for Red FM, will be holding a seminar on digital marketing in the Nimbus Centre on the 6th of March 2017 on the Bishopstown campus.
Stephen Ryan, previous head of marketing operations for Fota Wildlife Park, recently joined Cork's premier radio station Red FM, where he is responsible for Marketing, Sponsorship's, Promotions, Events and Digital Marketing.
Stephen's previous success in digital marketing led him to giving lectures on Social Media and Digital Marketing to students attending CIT, UCC, LIT and Tennessee State University. Stephen will be sharing his experience and insights regarding Digital Marketing to CIT students as part of CIT's annual Innovation Week; which will be holding a wide range of events along with showcasing several entrepreneurs in order to celebrate Innovation and encourage entrepreneurship among its students.
Stephen will be covering a wide range of topics regarding digital marketing and providing tips to budding entrepreneurs & start-up companies who wish to gain insight on the importance of Digital Marketing when looking to grow a business. Digital Marketing is a key element in today's modern business era and is often overlooked by businesses when looking to promote a product or service.
Launch of Innovation Week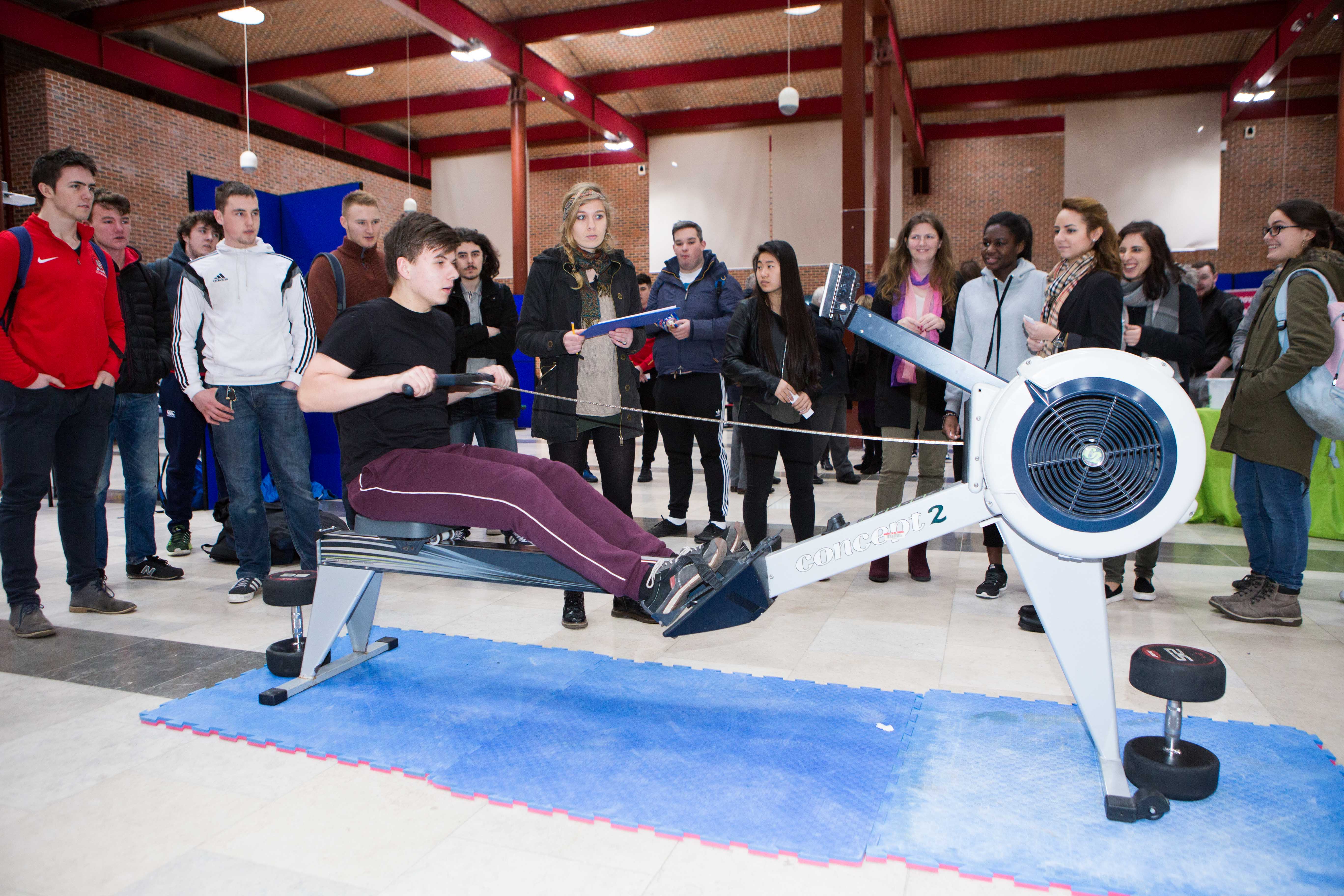 On the 6th of March CIT's Innovation Week was officially be launched. Innovation week is an annual event that is run to celebrate the theme of innovation and entrepreneurship. The week was jam packed full of seminars, competitions and events to show students, staff and small businesses how innovative ideas can be transformed into money-making ventures.
The prize for innovation was then be awarded on March the 10th for the student with the most innovative idea. A total of €13,000 was allocated to award students with capital to embark on their exciting ventures.
Green Mentoring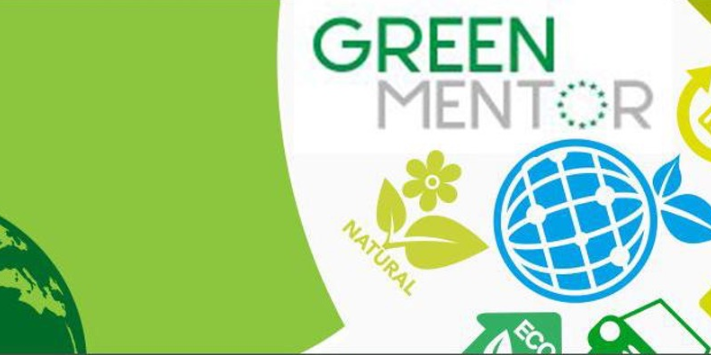 Green Mentor is a two year project, funded under the Erasmus+ programme 2015-2017. While mentoring is an established business practice, particularly in the entrepreneurial start-up area, mentoring to green entrepreneurs, who wish to incorporate environmental values into their businesses is a new and growing area.
The five European partner organisations for Green Mentor include: Utopicus and Infodef from Spain, BEST from Austria, BGE from Hungary and Cork Institute of Technology (CIT) from Ireland. The Hincks Centre for Entrepreneurship, within CIT, are responsible for developing one of the key project outputs, namely, the Green Mentor Handbook. Other key project outputs include a draft curriculum which may form the basis for seeking certification of a green mentoring curriculum under existing European Vocational Educational Frameworks and a Green Mentor Toolkit containing useful tools designed to guide the mentor and mentee along the green mentoring journey.
The Green Mentor project seeks to define and support the new emerging professional role of Green Mentor, i.e. those who mentor and provide practical support to entrepreneurs in starting up a green business or in greening an existing business by the introduction of green or eco-friendly processes and practices.
The next phase of the project requires partners to pilot the material developed with business mentors and business owners, managers or entrepreneurs with an interest in starting a green business or greening an existing business. This will be completed in two stages: training for mentors and mentoring of businesses.
We are now inviting existing business mentors and individuals interested in the concept of Green Mentoring to attend Green Mentor Training in Cork Institute of Technology on Monday Feb 27th Or Monday March 6th from 10.00 – 14.30. Please choose the date that suits best from the ticket options.
This training will focus on the process, roles and skills, combined with a practical approach that allows tracking of progress and a deeper understanding of the mentoring journey. Participants will be provided with a full overview of the Green Mentor Handbook and Toolkit.
By using the Green Mentor Handbook and Green Mentor Toolkit, the mentor and mentee will:
Develop an understanding of the breadth and complexity of the Green mentoring role.
Experience and gain a deeper understanding mentoring techniques and processes
Follow the key stages of a mentoring relationship.
Enhance skills & competencies of a mentor.
Better Identify mentee needs around Green business.
Gain an insight into green mentoring and its meaning, relevance and application.
Be inspired for success with stories from female founders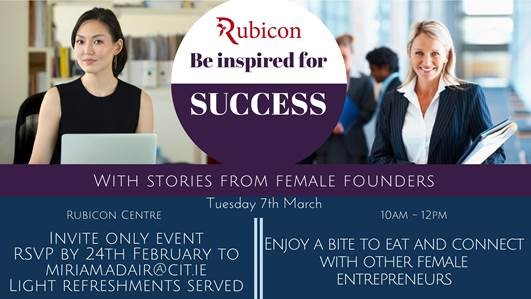 The Rubicon Centre held an all-female entrepreneur event as part of Innovation Week. Entrepreneurship and Innovation will be among the hot topics under discussion during the event. The annual event, which is now in its 7th year promotes entrepreneurship and innovation and will take place across CIT's five campus locations. The schedule includes a wide range of seminars, exhibitions, workshops and demonstrations. This year's event will also host a 'Women in Business' networking event, a talk on 'Food Being Your Medicine', as well as a seminar on digital marketing and much more.
The female-focused event of Innovation Week being run this year in the Rubicon Centre is Be Inspired for Success: Female Founders. This event will run on the Tuesday morning, the 7th of March. It will consist of three successful female entrepreneurs speaking about their stories of developing their business and what hurdles they have overcome in becoming successful business women. This event will see Sarah Leather of 'About Sarah Leather' MC the event. This is the perfect opportunity for females in all sectors to be inspired, network and build contacts for their business.
CIT MasterChef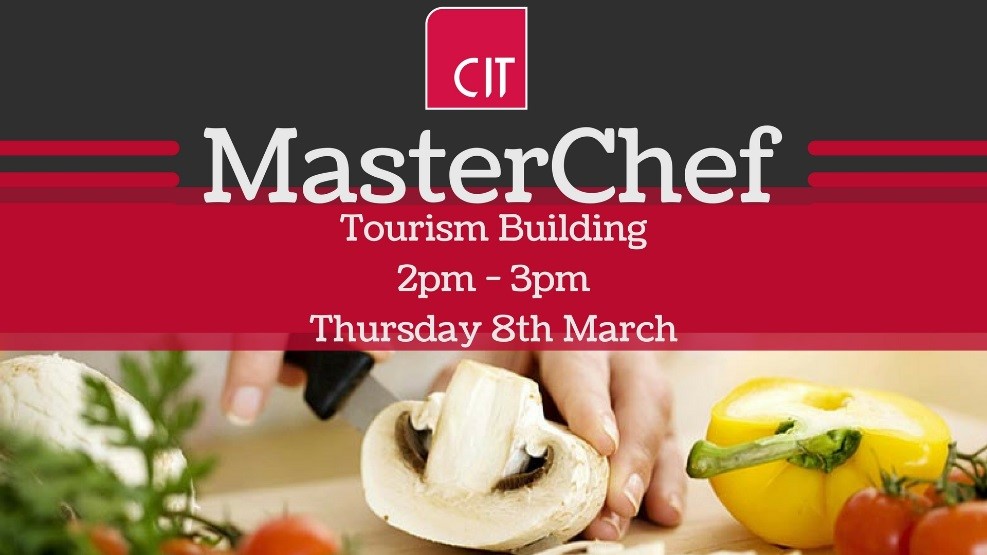 As part of CIT's Innovation Week 2017, there was a MasterChef competition held in the Tourism Building in CIT from 2pm until 3pm on Thursday 9th March. CIT MasterChef put the cooking skills of three CIT students to the test, where they were asked to prepare dishes that will be judged independently. This event promises to be a feast to the culinary minded and will provide great entertainment to all involved on the day.