Dragons Den
The Dragons Den competition is easy to enter just fill in the application form at the bottom of the page. You will be invited to do a simple pitch of your idea to a panel, without the aid of a PowerPoint within a 5 minute time limit. This competition will bring you a step closer in implementing your idea in the market. There is a total prize fund of €500 for this competition.
Dragons Den 2020 will be held on Wednesday 1st of April.
Dragons Den Winners 2019: Aisling Reardon and Killian Gamble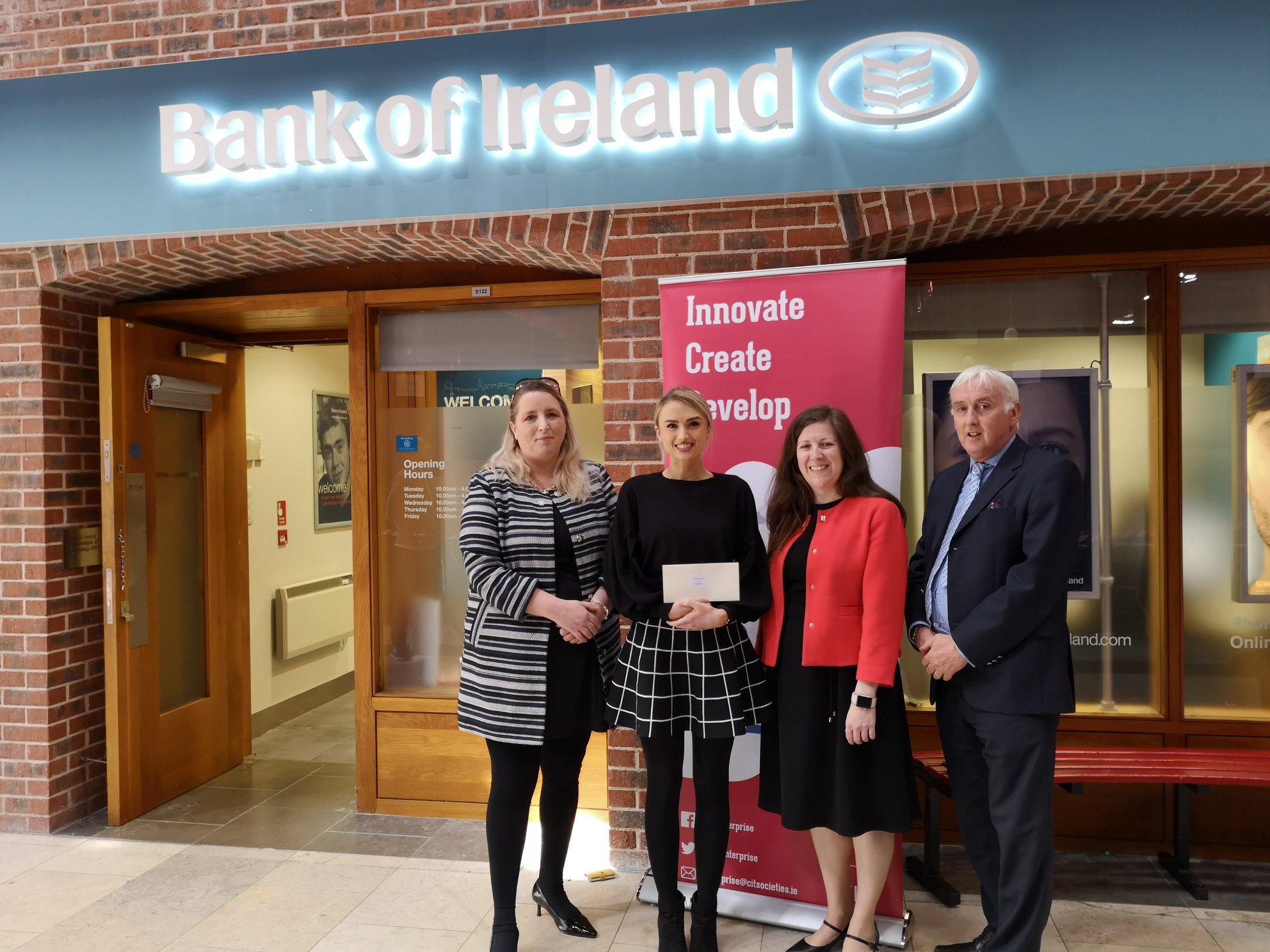 Aisling Reardon won the 'Best Established Business Award' worth €200 for 'Taster' a website that shows the customer pictures of food from a variety of locations in Cork City and encourages the customer to move away from picking their food based on the restaurant and instead focus on the taste.
Website link: http://www.tasterfood.com/.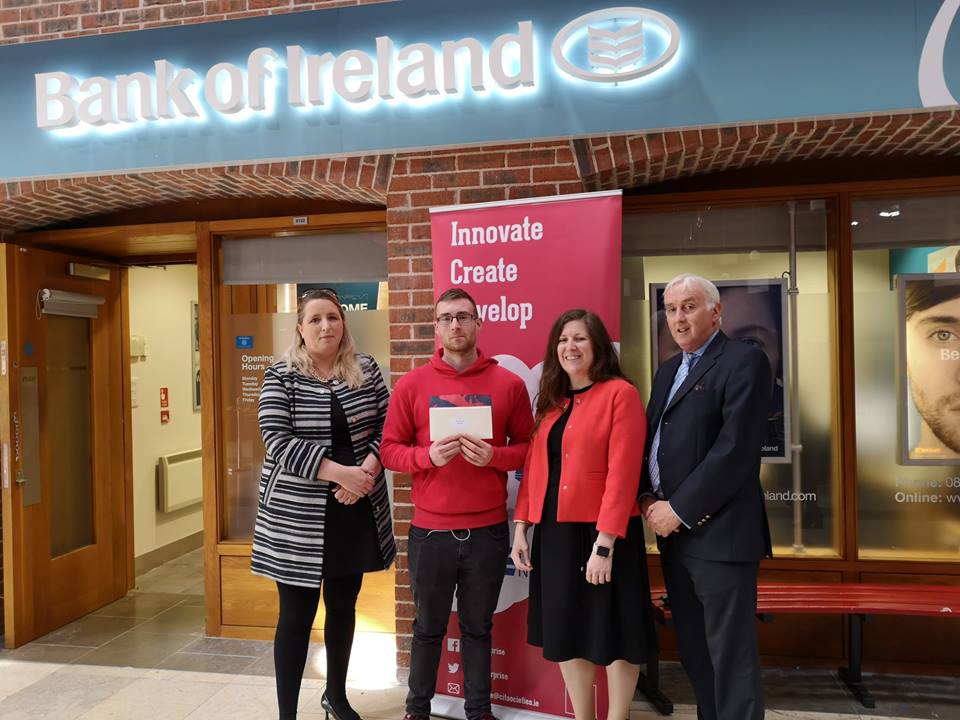 Killian Gamble was the winner of the 'Best Business Concept Award' worth €200 for a tool library system designed to keep track of tools within a workshop space. This system also ustilises anti theft mechanics and logs for when tools are in need of repair.
Thank you to Bank of Ireland of CIT for sponsoring €300 of the prize fund along with the Innovation and Enterprise Office for the sponsorship of a €200 prize and Eibhlin O'Sullivan from EOS Solicitors for sponsoring a €100 Social Entrepreneurship Award for the first year in the Dragons Den Competition.
Dragons Den Winner 2018: Martin Condon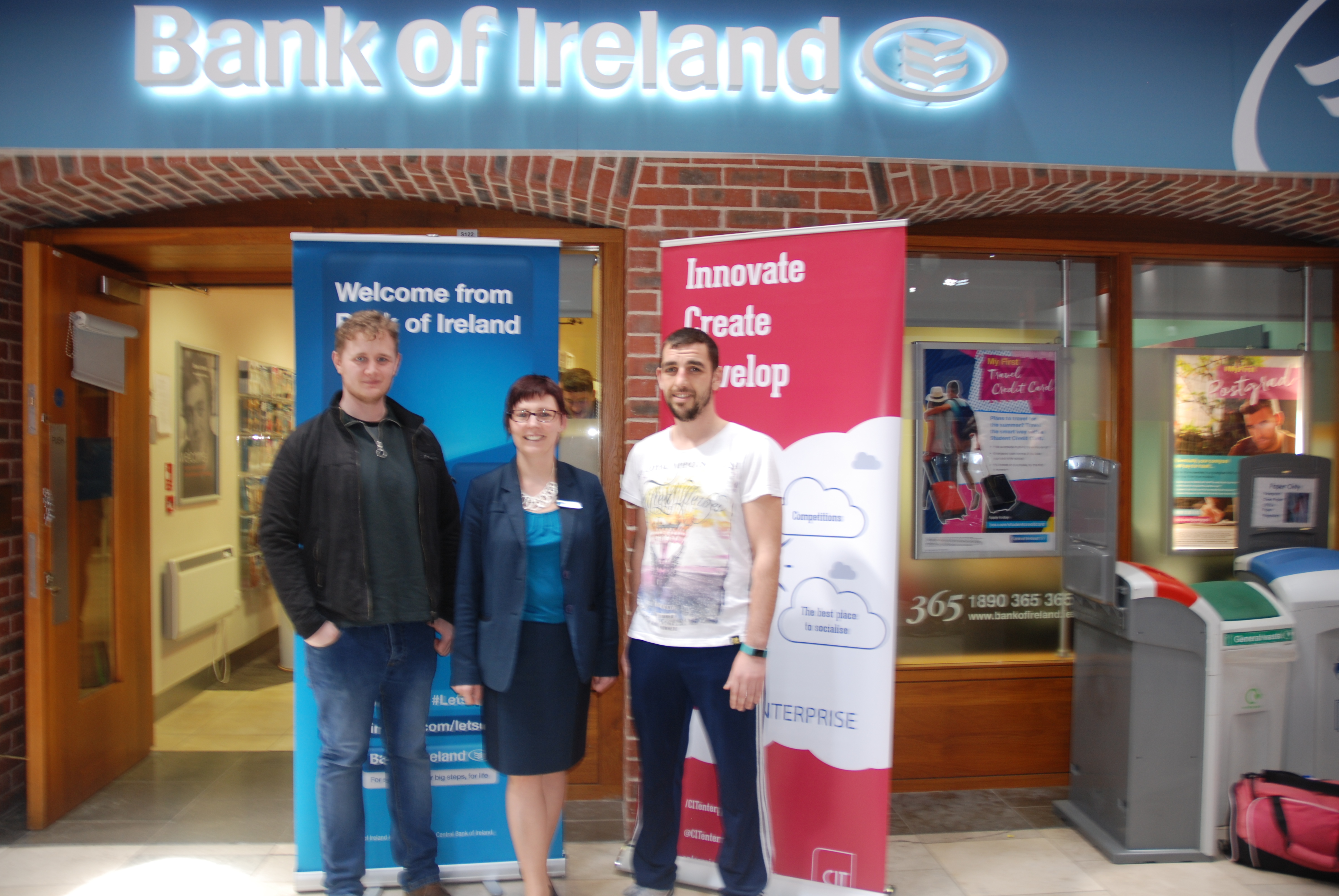 Martin Condon (located on the right) developed a product focused on the cultivating of edible mushrooms for health benefits, he went onto partcipate in the Student Inc programme in the Summer of 2018 and is now trading under the business name the Super Fungi's with business partner Hugh McCarthy.
Dragons Den Winner 2017: Peter Jennings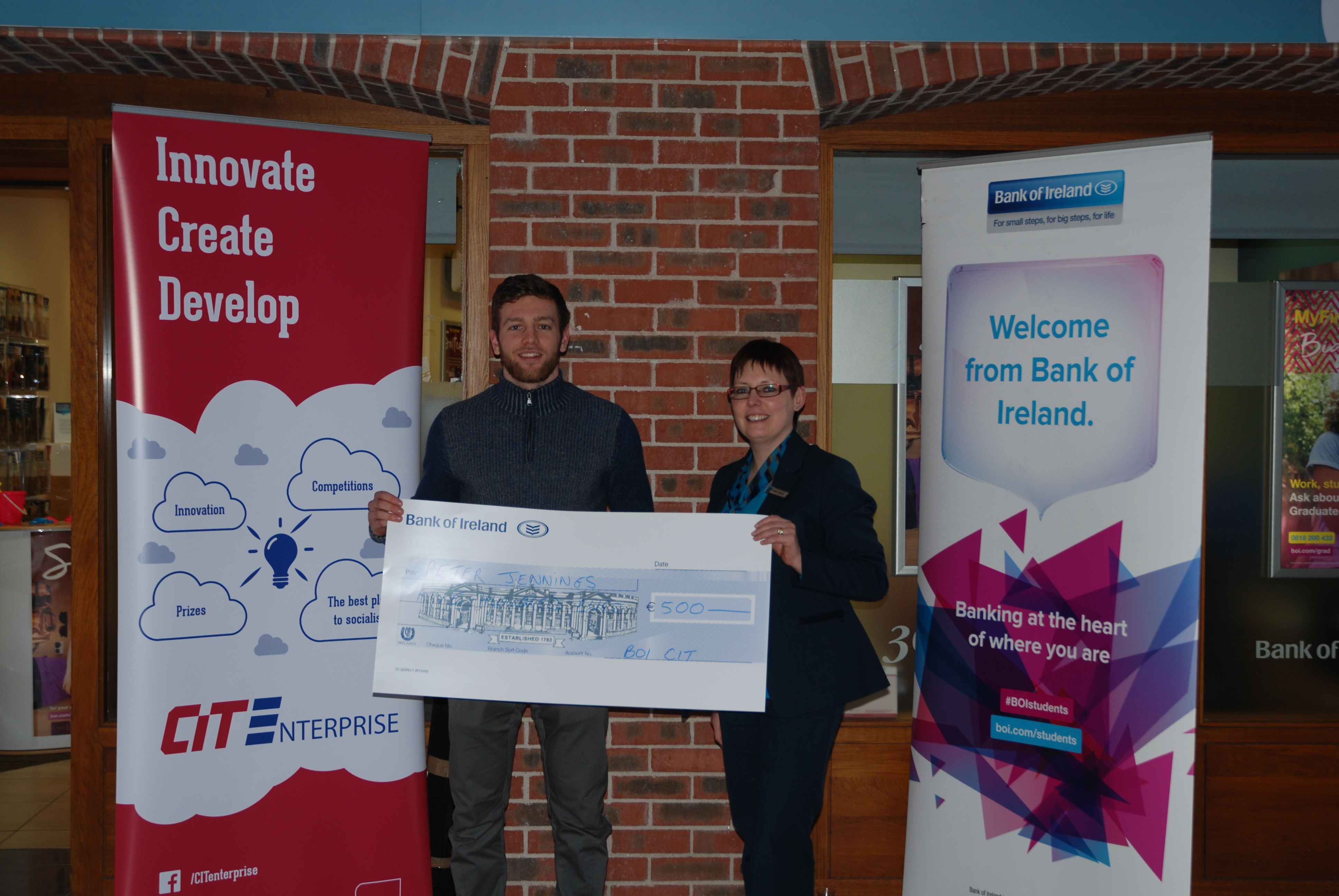 Peter's innovative product focused on commericial snail farming on a large scale in Ireland.
Dragons Den Winner 2016: Emilie O' Mahony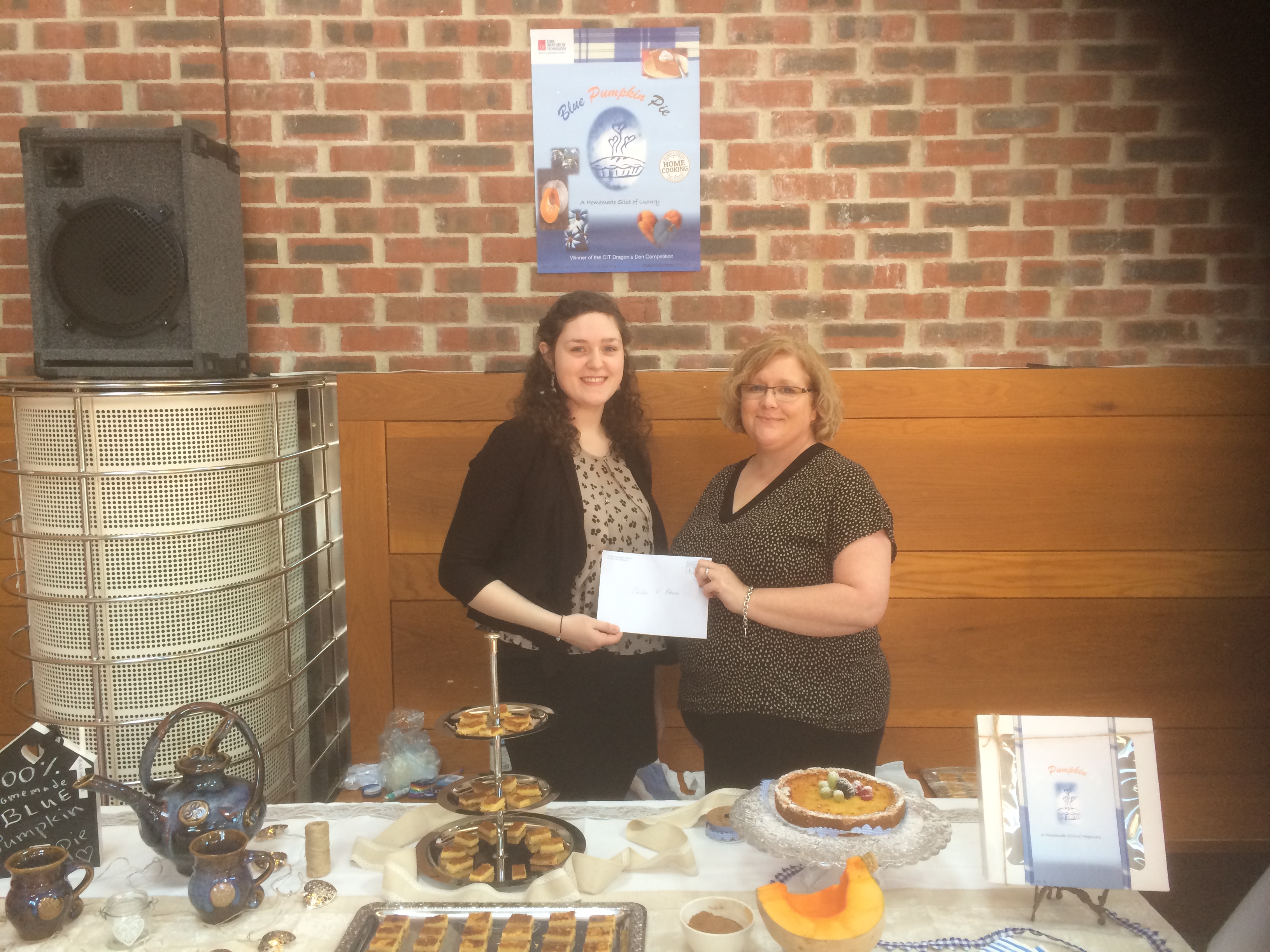 Emilie's product is a pumpkin pie which is made by hand from a secret family recipe that has been developed over the last 20 years.
Dragons Den Winner 2015: Bernadette Palmer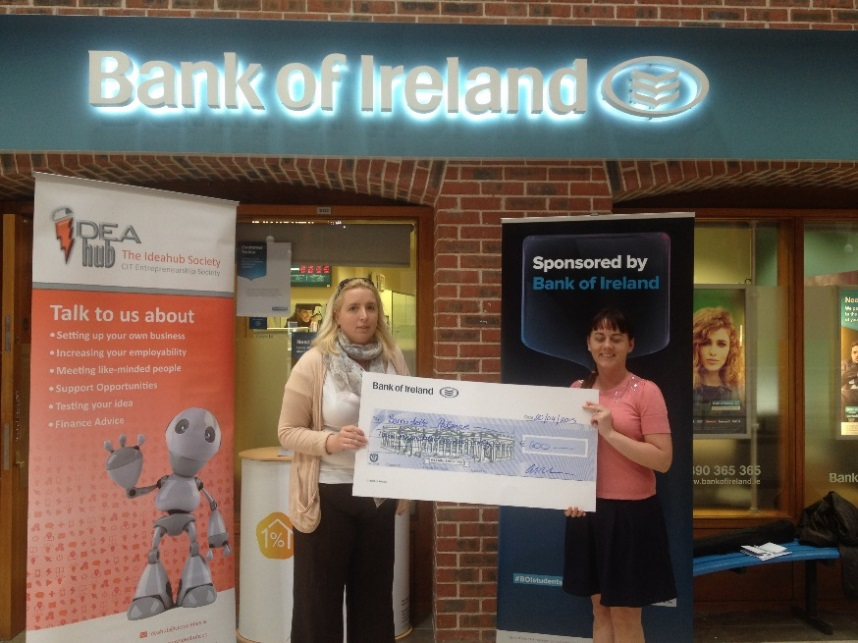 Bernadette had a universal shopping membership card which can be tracked by an app. This idea is innovative as it takes away the inconvenience of consumers having different club cards for different retailers.